This is one of my favorite before and after photos of a flipped house.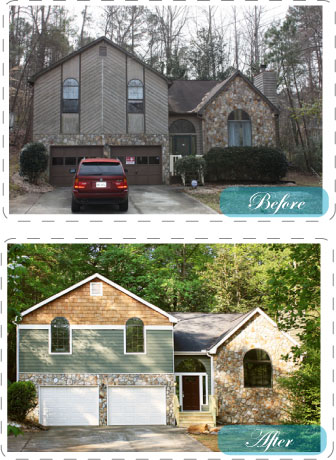 What I love about the flip is the design above the garages. There are three different styles. Stone, Siding, and shingles. Now a person can do siding above the stone, but I think it would look ridiculous and not have any character. What I love about the look of this home is that it has character. It's unique, it has an individual look, it's a "never seen before" type of style (well to me at least I never seen it before). I love this look. It's one of my favorites.
If you want to see more of this house, head on over to 123flip.com for some before and after pictures.