Listen up event planners of DIY'ers. This is a free, easy, DIY on how to make roses or a boquet of flowers. Did you want some cheap table decoration? Or are you having a fall wedding and need cheap flowers for free? He's the answer to what you're looking for.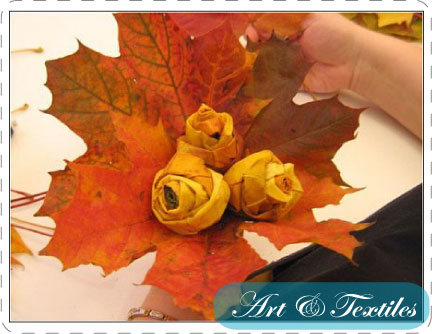 What I love about this, is this is earth friendly. Even down all the way to the string that is used to hold it all together.
Natalie is the author of this technique. Check out the link for more pictures on how to complete your cheap, easy, colorful bouquet of flowers.