Here's another small kitchen that works great.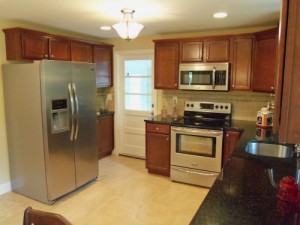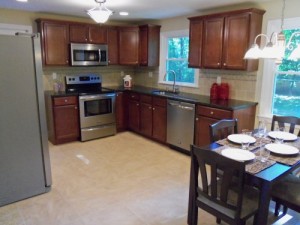 I like how much space the small kitchen gives. The item that sticks out the most is the refrigerator. I wonder if there's a refrigerator that may be more wide and flat then squished and sticking out that far? I do like how all the space was used in the kitchen, like cabinets/counter combo next to the door. A perfect place to put the thing that you always need, but are always much in the way. For example, baby bottles would work perfect for us! Our baby bottles always hang out next to the sink and are constantly in the way.
See the guys over at Flipping Smart for more pictures of their Rhinebeck Ave. Flip.