Addressing envelopes for your wedding invitations with custom return address stamps was something I didn't think of when I was getting married.  I never used an address stamp until our mortgage lender gave us one for purchasing a house.  That one little gift opened up a whole new world for me, and thus my love of designing stamps was born.
I have partnered with a stamp manufacturer who produces the best quality grade stamps that last long and has a great speedy delivery.  There are three things my customers love about our stamps; the design, the quality, and the speedy shipping.
Here's 15 of a few of my favorite address stamps from my etsy shop.  You can also buy them right here on fallfordesign.com.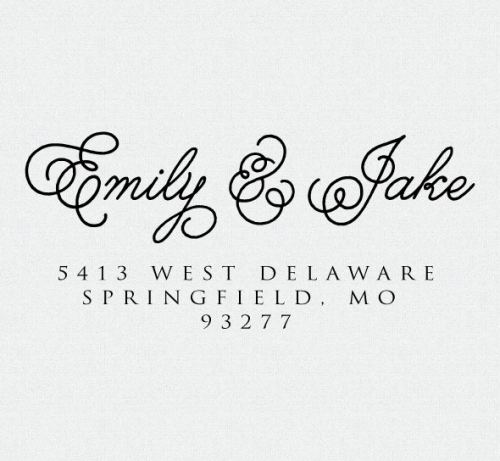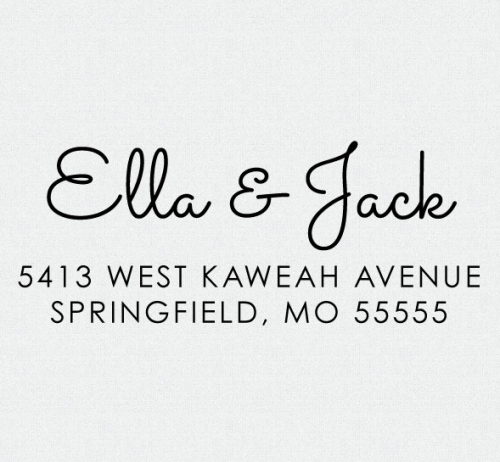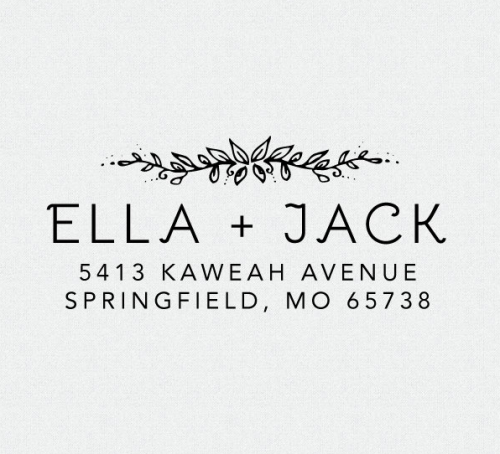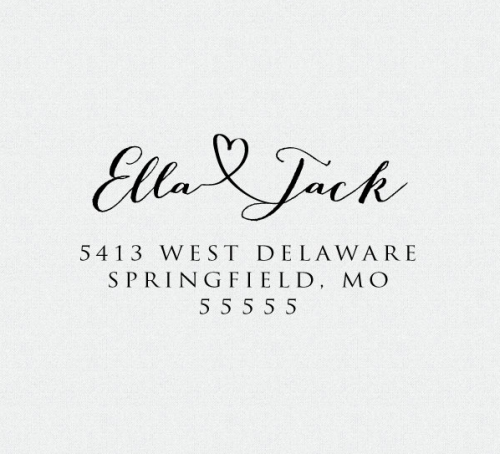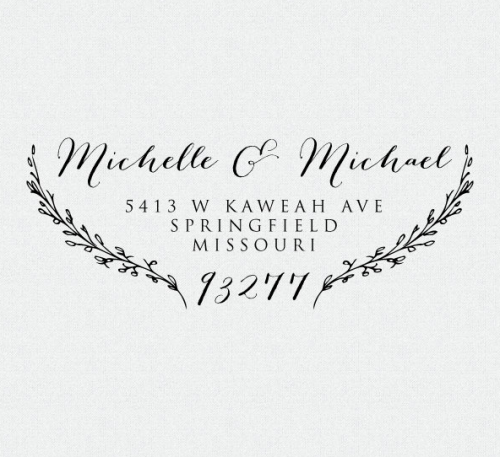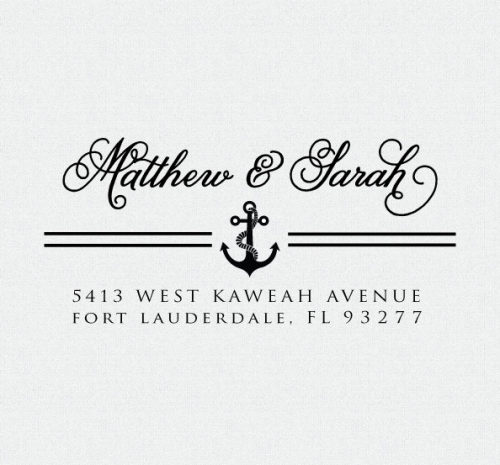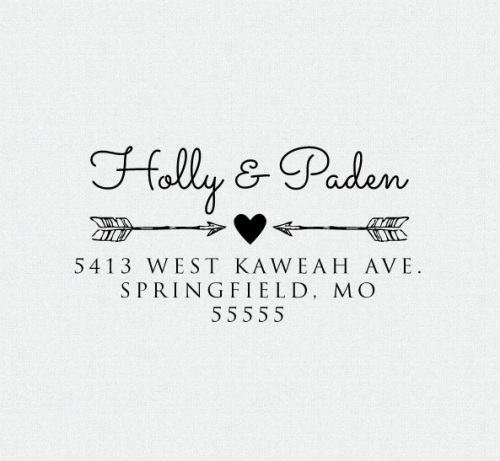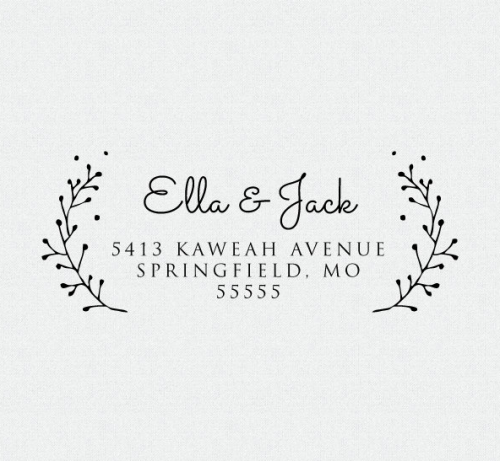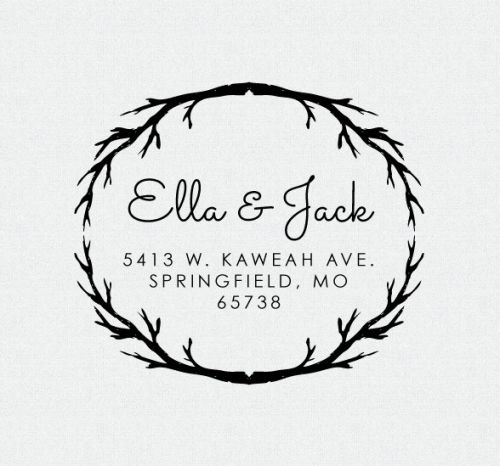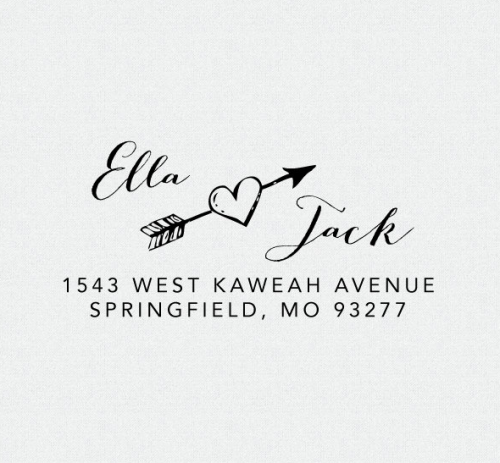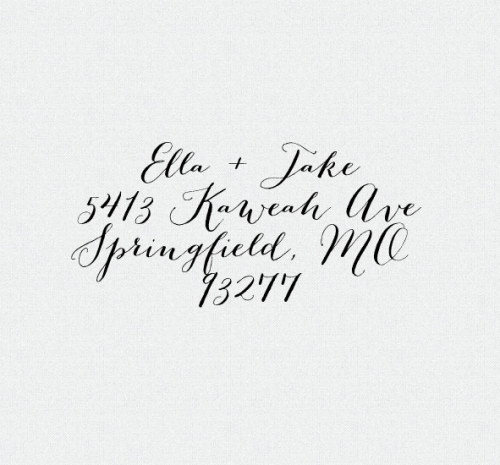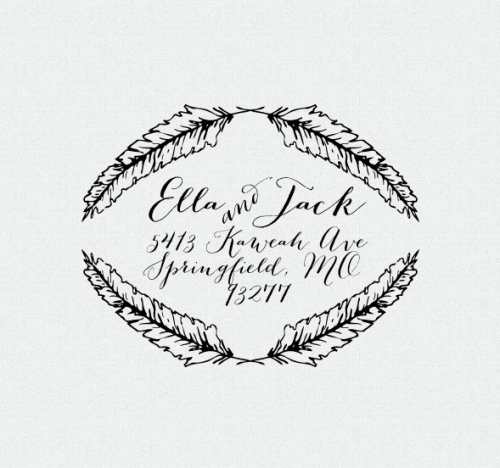 Our stamps are available as a self-inking stamp (which is my favorite if you have a lot to stamp and need to get it done fast).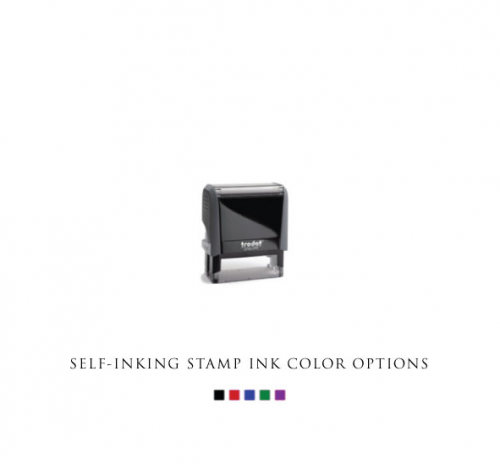 Our stamps are also available to be mounted on a wood block with or without a handle.  The wood block stamps allow you to pick different color inks for stamping on dark paper.  You can choose from a wide variety of ink pads at your local craft store.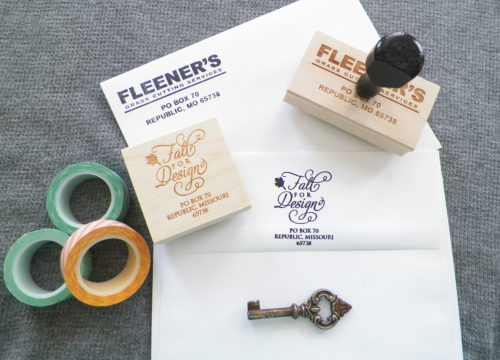 Which ones are your favorite?  If you're interested in purchasing any of these stamps, head on over to our Etsy store.  We have lots more to choose from!
Don't forget to visit our shop.  We have a lot more stamps and not just return address stamps!  We have wedding favor stamps and in the future we will be adding business stamps, more types of wedding stamps, and other little drawings.  Happy shopping!