Trendy Return Address Stamp Designs, Shop our collection!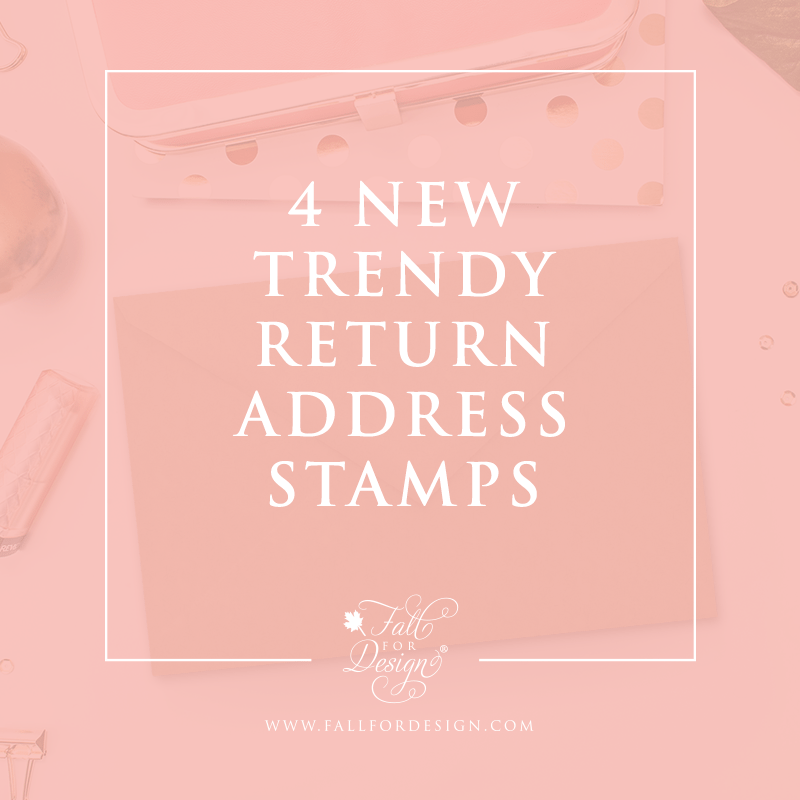 Hi Friends!
How's your summer going?  Here in the mid-west it's been a combination of a cool summer month with extreme heat.  It's been so hot where the pool feels like it's sizzling!
Question for you guys and gals!  Since summer is here and wedding season is in full swing, we're you recently engaged or married?  Or maybe you purchased a house and need the perfect trendy return address stamp? Well great news! We have four new trendy return address stamp designs that will be perfect for all those occassions!
Floral Trendy Return Address Stamp Designs
Florals and fancy script are the latest trends right now and we created not one, but two new return address stamp designs using both combinations!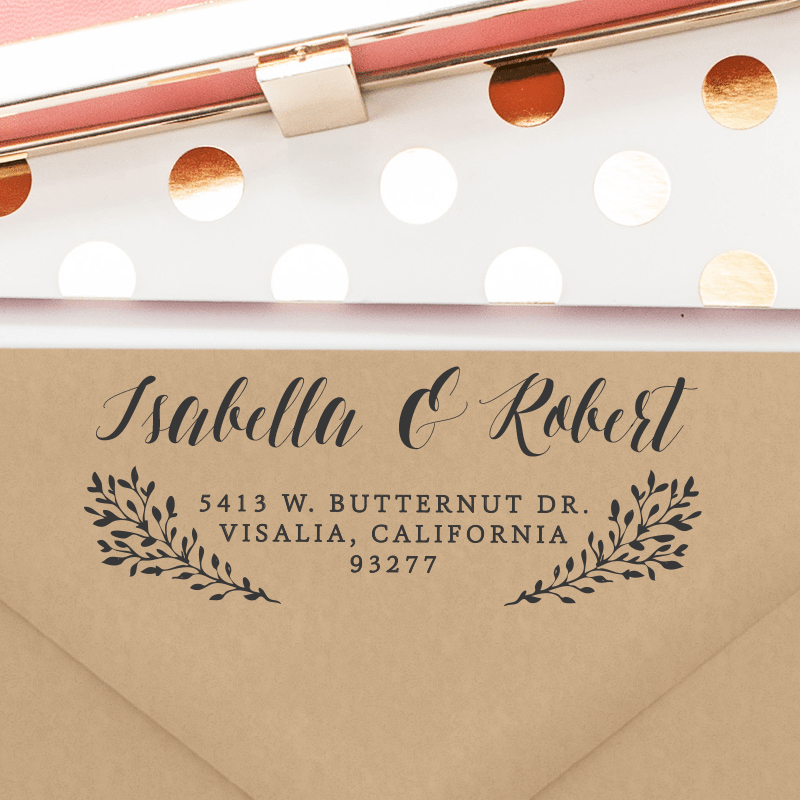 If you've been following us for a while, you know that incorporating flowers and plants into our designs is our thing.  We absolutely love incorporating them in stamps and the rest of our products!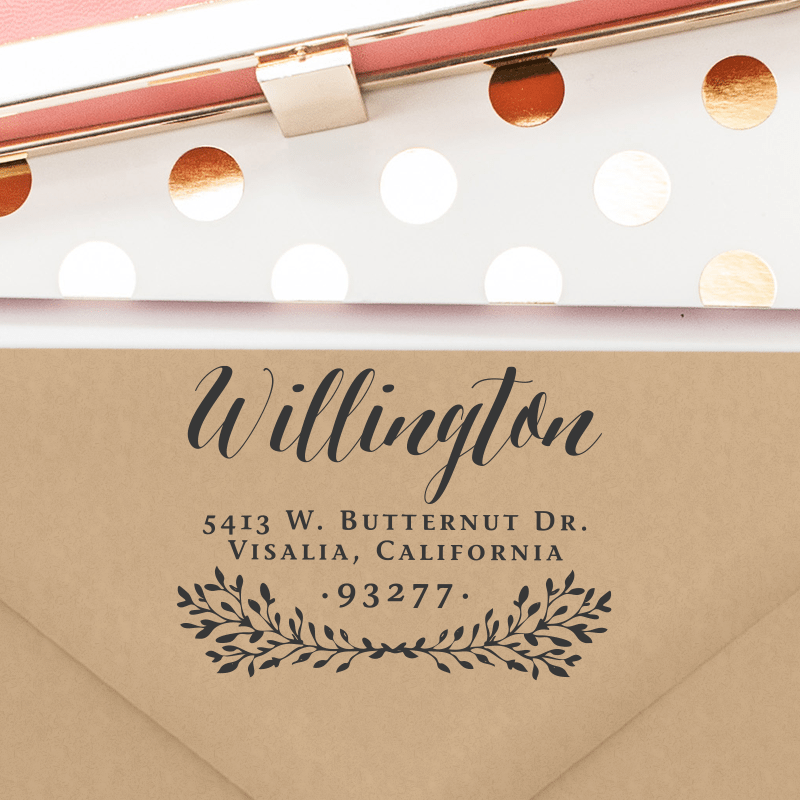 Simple, Casual & Elegant Return Address Stamp Designs
We work hard watching and investigating the current trends in the wedding industry market.  We think of our shoppers often when we create something new.  While we absolutely love our flowers and vines, you may prefer something a bit more casual, simple and elegant.  So of course we created two new designs that are perfect for those type of buyers who crave simple, elegant and the latest trends.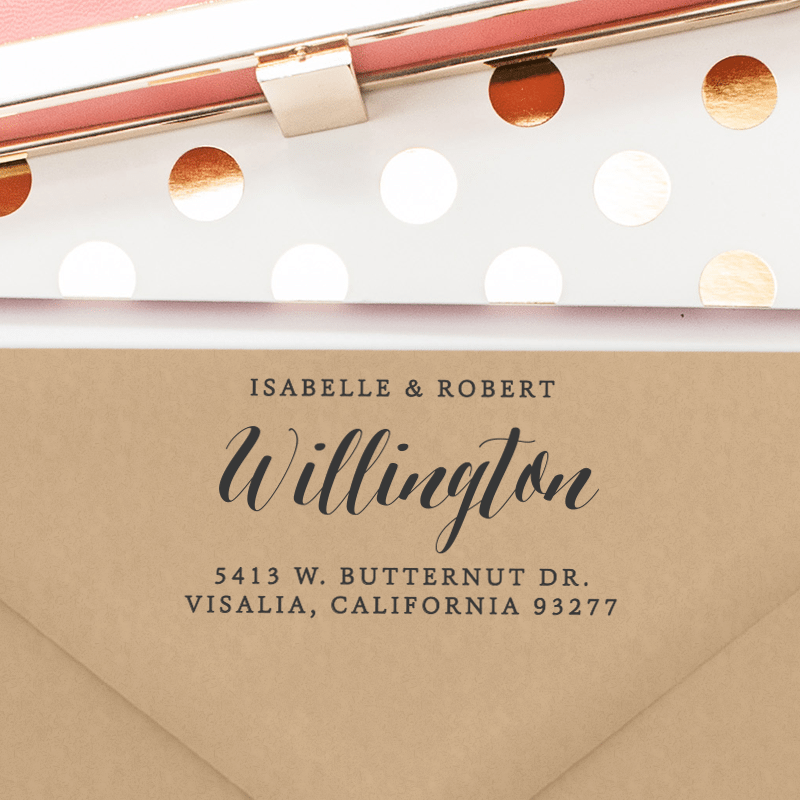 I am personally a fan of using a stamp without a first names.  Especially if you have a family involved.  Privacy is something that I think each of us want daily!  The following address reveals just enough to not give away who you really are.  At least that's what I like to think!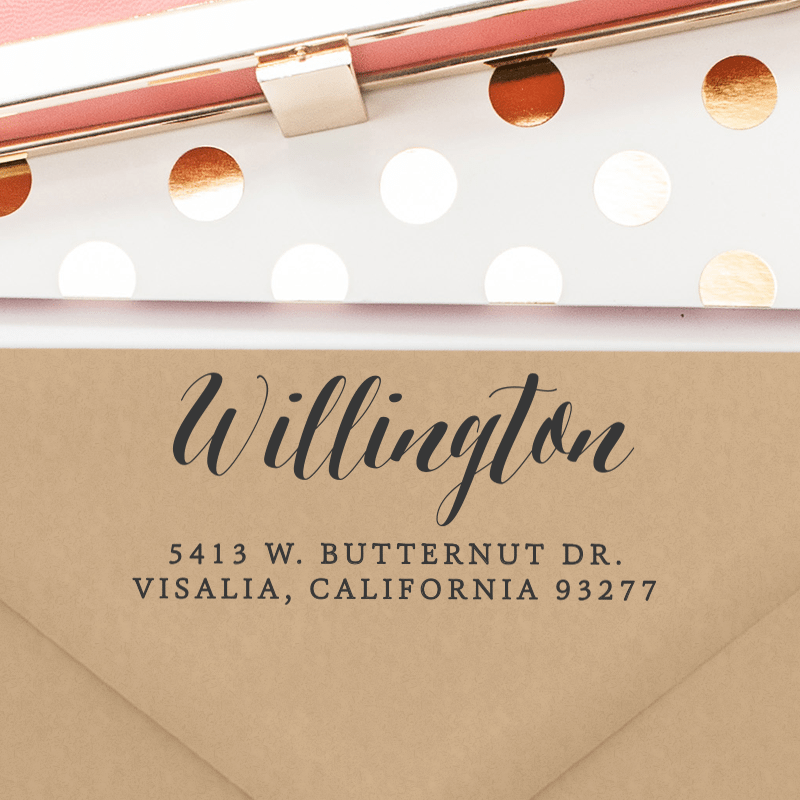 If you like to find out where you can buy these return address stamps, you can visit our store and check out the category "return address stamps" (or just click on that link).  Don't forget to tag us in your instagram pictures using #fallfordesign or share what you've done with your stamp at our facebook page!  Make sure you follow us at pinterest as well!
Save
Save