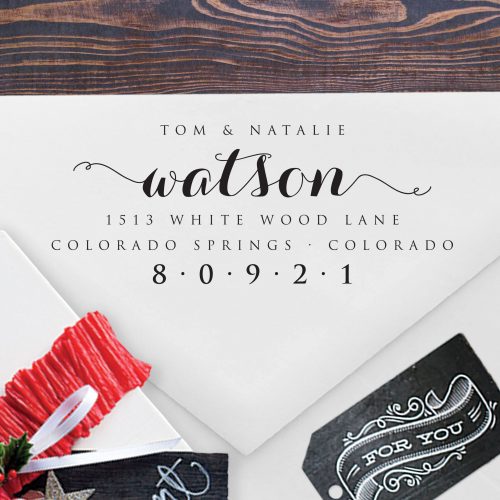 We're keeping our promise.  We said we would have a giveaway when we loaded all our stamps onto fallfordesign.com.   Well, today is the giveaway day!  It's here!  We're celebrating with a giveaway to all our lovely subscribers, facebook fans, and anyone that is reading this. We have several stamps to choose from, from wedding favors to address stamps. Our stamps can also be used for Christmas gifts!  Such perfect timing since Christmas shopping has begun!
The giveaway runs from September 29th to October 5th. The $35 Gift Certificate is available to be used as a coupon here at www.fallfordesign.com. The coupon will expire on December 5th, 2014.  If you're using the coupon to buy a Christmas gift, we want to make sure your stamp has plenty of time to arrive during peak shipping times.  That's why we have set an expiration date.
Also, we only ship to select countries.  Feel free to take a look at all our products that you would like to have if you win.  On each product page you'll find a "shipping" tab that will list all the countries we ship too.
Have fun!  And don't forget to enter!
PS – The stamp above is one of our new designs.  Isn't it just lovely?  You can find it here.